U.S. stance on Lat Am (Aug. 10, 2021)
 The U.S. Biden administration has taken a tough stance on Cuba, continuing the Trump administration's hardline policies and disappointing those who hoped for a return to detente. Cuba experts and American government officials say that Biden's policy shift reflects the ascendant influence of Sen. Robert Menendez, chairman of the Foreign Relations Committee, reports the New York Times.
But, in other areas, U.S. officials have, verbally, supported multilateral approaches to regional diplomacy. "We must break with the left and right mentality when it comes to promoting democratic values and we should really center on a conversation about democracies in countries that aren't democracies," said National Security Council official Juan González in a press conference following a visit to Argentina and Brazil, yesterday. (Clarín)
The environment could become a positive issue of engagement between the U.S. and other countries in the region: Argentina plans to host a climate change summit as soon as September, in an effort to build a united regional strategy, reports Bloomberg. Chile, Costa Rica and Colombia have signed on as co-organizers of the climate event; Barbados and the Dominican Republic are additional co-organizers, while Mexico plans to participate.
News Briefs

Regional
Migration
Guatemala

Regional Relations
Brazil
Haiti

Cuba
Peru
Mexico
Argentina
Vaccines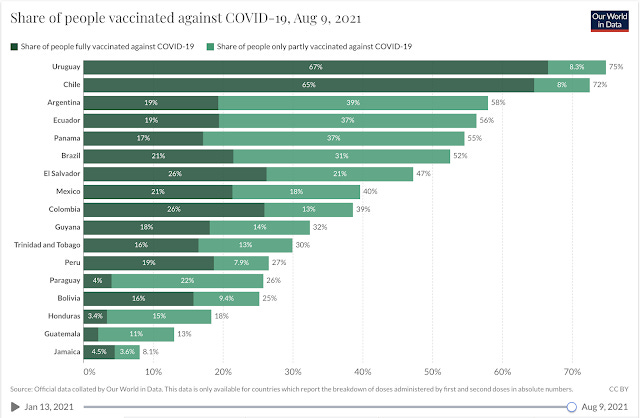 ​