Moïse's security chief arrested (July 27, 2021)
Haitian authorities arrested the presidential security coordinator, National Police Divisional Commissioner Jean Laguel Civil, yesterday. He is among the individuals President Jovenel Moïse contacted on the night he was assassinated in his bedroom, reports the Miami Herald. 
He is one of 26 suspects arrested by Haiti National Police so far, reports the Associated Press.
Haitian authorities also issued an arrest warrant for Supreme Court Justice Windelle Coq Thélot but have not detailed why she is wanted in connection with Moïse's killing. She is one of three justices forced into retirement earlier this year by Moïse, a move of dubious legality.
The probe into the murder itself has been hampered by death threats against officials and judicial investigators, as well as series of unusual roadblocks, including difficulty in accessing crime scenes, witnesses and evidence, reports CNN. "The result is an investigation that has repeatedly veered from established protocol, according to both insiders and independent legal experts."
More Haiti
News Briefs
Mercenaries
Migration

Cuba
Regional Relations
Vaccines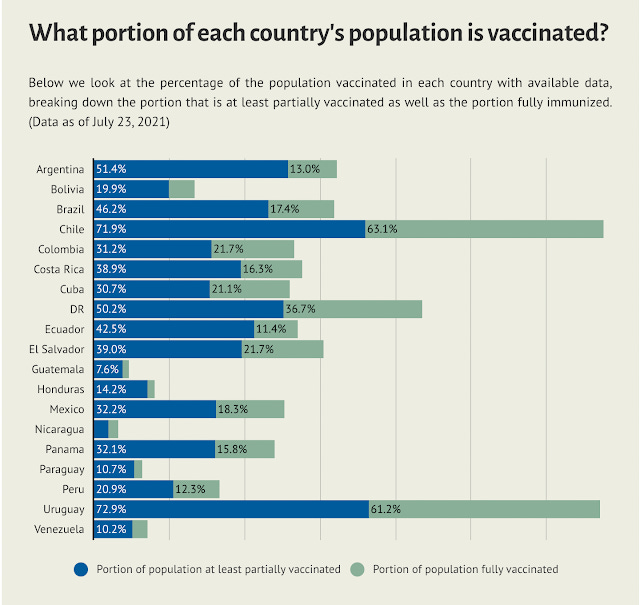 ​
El Salvador
Peru
Brazil
Argentina
Did I miss something, get something wrong, or do you have a different take? Let me know ...