Another former FARC fighter killed (May 10, 2018)
The FARC denounced the killing of another demobilized guerrilla fighter earlier this week. The rebel group turned political party accused the government of failing to take appropriate measures to protect former fighters, reports CNN.
Last month the head of the U.N. mission in Colombia urged the government to step up reintegration efforts, especially in light of increasing challenges to the faltering deal and upcoming presidential elections.
Thirty-eight former fighters have been assassinated since the force signed a peace deal with the Colombian government in 2016, according to EFE. Twenty-two of the killings have happened this year, reports Semana. Though the perpetrators of the latest death are unknown, nine of the homicides have been ascribed to the ELN, the Gulf Clan, and FARC dissidents. Some have questioned whether they are an intentional sabotaging of the peace accord.
FARC leader Rodrigo Londoño told party members that "the conflict hasn't ended, what has changed is its form of expression." He called on former fighters to maintain discipline and take care of themselves, and said the assassinated former fighter remained in an area where paramilitaries and dissidents were known to operate, reports El Espectador.
Other Colombia news
News Briefs
Refugees
Venezuela
Pink Tide
Nicaragua
Guatemala
Gangs
Argentina
Brazil

U.S. trade
Mexico
Haiti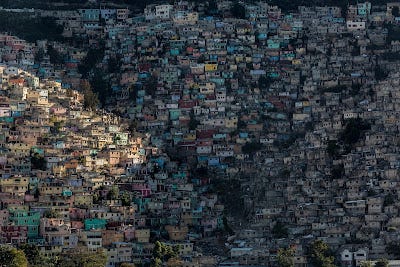 Tariq Zaidi/Guardian

Did I miss something, get something wrong, or do you have a different take?  Let me know ... Latin America Daily Briefing